BROKERAGE & INVESTMENT

Contact: Jim Reber, President/CEO
Phone: 800-422-6442
www.icbasecurities.com
ICBA Securities provides a full suite of investment products and services for community banks through its exclusively endorsed broker, Vining Sparks. Included are traditional debt securities, interest rate products, whole loans, and M&A and bank valuation services. Vining Sparks alsdo has state-of-the-art aset/liabilitiy and bond accounting products. ICBA Securities, a wholly-owned subsidiary of the ICBAS, provides a full calendar of educaitonal events for community banksers and investment professionals. ICBA Securities is the only broker/dealer owned by the community banking industry.
775 Ridge Lake Blvd, Suite 185, Memphis, TN 38120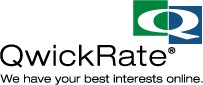 QwickRate
Contact:  Melissa Wallace   
Phone:  800-285-8626 ext. 4062  |  571-286-2081
In its non-brokered CD Marketplace, QwickRate helps community banks fund local lending opportunities, without affecting local relationships, and gain higher investment yields by enabling them to sell and purchase non-brokered CDs via direct, online access to more then 3,000 institutional subscribers across the nation. Along with ensuring industry-leading ease of use, the Marketplace provides on-staff regulatory guidance and unlimited customer support to its subscriber base. QwickAnalytics delivers affordable and compelling online research, regulatory and analytics tools designed specifically for community bankers. With access to extensive, robust data and powerful tools, banks are able to simplify the process of assessing the competition, benchmarking their bank and peers, and meeting examiner expectations with CECLSolver and the Credit Stress Test. NICB members will receive a 10% discount on new subscriptions of both QwickAnalytics and the QwickRate CD Marketplace. Contact Melissa for more details. 
Medica
Medica Community Bank Investment Program
Medica, a non-profit health insurer, is working with Nebraska Independent Community Bankers in a innovative program designed to help support local residents and economies throughout Nebraska by depositing millions of dollars into NICB member banks. 
CARD SERVICES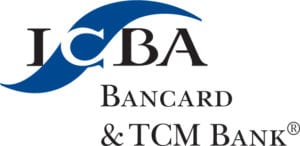 CBA Bancard/TCM Bank
Contact: Client Relations
Email: bancard@icba.org / TCMBank@icba.org
Phone: 800-242-4770 / TCM Bank: 800-242-4770
Website: www.icbabancard.org
ICBA Bancard and TCM Bank provide community banks access to competitive credit, debit and merchant processing options (as a direct issuer or agent bank) to help them strengthen their customer relationships and bottom lines. Additionally Bancard offers comprehensive card management tools ranging from card issuance to turnkey marketing to best-of-breed operational support, including the exclusive Fraud Loss Protection program. Competitive credit card portfolio valuation, consultation and purchase options are also available.
COMPUTERS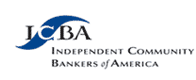 EDUCATION
150+ Webinars available for Covenient Training to fit your needs. Visit our site to view our current offerings. NICB is partnered with Financial Ed Inc.
Visit our dedicated Education page at:

Phone: 800-422-7285
Website: www.icba.org/education
ICBA is a convenient and effective source of products for community market banks. They also offer continued online training – at your pace – classes. For complete list of products contact ICBA Education Dept.
Barrett School of Banking
phone:  901-321-4000
at Christian Brothers University, Memphis, Tennessee
Paul W. Barret, Jr. School of banking is an endowed, non-profit, independent school created by and governed by a Board of Regents, whose members are executives from banks and other firms involved with the financial services industry. The School provides an adult learning experience for the career-oriented individual in commercial banking or a related financial services industry business. A three year graduate program with an annual one-week residency session with over 40 hours of classroom instruction each year, for a total of 128 hours.
INSURANCE PRODUCTS

Travelers is a leading P&C insurance company sellng primarily through independent agents and brokers. For more than a centruy, Travelers has supported community banks by offering an extensive selection of customized insurance solutions. We understand banking risks and our SelectOne+ product line responds to the most recent trends in the community banking industry.

Contact: Liz Chramosta
Phone: 402-434-7200 | 800-755-0048
Website: www.unicogroup.com
Providing bank agencies an opportunity to work with mutiple companies for your crop/multi-peril customers. You maintain servicing your customers, no ownership of your agency takes place. By working with a service center you can offer your customers the best product available because of the service centers relationship with several different companies. You will received your current commission rate or in some cases better by having the benefits of a faster processing.
UNICO also provides specialized services for Bond, Directors and Officers Liability, Internet, Property, Auto and Workers' Compensation. They can custom tailor a program to provide all your banking coverage. Please contact Diana Poquette at 800-755-0048 for more information.
IDENTITY THEFT

Contact: Scott Votava
Phone: 402-450-1746
Provide your customers with the best Managed Resolution program available – IDSafeChoice and IDSafeChoice Plus. Our marketing partner Sectrum Financial Servies can work out your costs and how your bank can also generate fee income by offering the IDSafeChoice program. Program providers are NXG Strategies, Inc.
LENDING

E-mail: mortgage@icba.org
Through a secure, state-of-the-art lending platform, ICBA Mortgage Solutions integrates multiple preferred lenders with best in market lending services. Direct to Fannie/Freddie sales and captive private mortgage insurance programs are also available.
MARKETING

E-mail:  kyle@crossfinancial.com
Cross Financial can provide NICB members with a marketing and research tool as our industry moves to navigate the new, unchartered waters of the 21st century. Cross Financial will make available a survey tool and related analytics that will allow NICB banks to better position themselves for the challenges and opportunities that lie ahead.
One Mission. Community Banks.
Address
Nebraska Independent Community Bankers
1001 S 70th St., Suite 101
Lincoln, NE 68510
© 2019 Nebraska Independent Community Bankers. All rights reserved. | Designed & Developed by
GenR8 Marketing